Who we are
Penta Service, ISO 9001 and ISO 14001 certified, is a dynamic and growing company in the facility management sector. With an approach aimed to customer satisfaction, we offer throughout Italy a professional response to a full range of integrated services.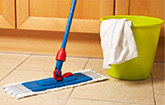 Cleaning
With competence and organization we offer all services to maintain clean and healthy the place where you live or work.
Logistics
We can move goods and carry out removals for homes, offices and rooms used for any activities quickly and safely.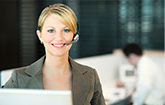 Reception
Services at the reception and switchboard are made by staff that is characterized by organizational skills, communication and availability.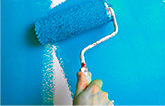 Maintenance
Protecting the value of buildings and real estate, requires constant maintenance to guarantee its efficiency and durability.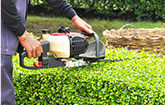 Gardening
Our team of expert gardeners increases your land value through personalized service done with the best equipment.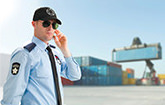 Security
The staff we offer to our customers for security management meets the most stringent specifications of service and professionalism.
Pest Control
Mice, insects and bacteria are sources of discomfort and disease. To eradicate them we use techniques respectful health of humans, animals and the environment.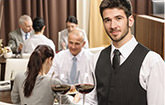 Hotel Services
For companies who wish to make flexible the personnel costs, structurally or during seasonal peaks.
Our clients are businesses, offices, clinics, schools and individuals. We pay absolute attention to quality of service and strive to meet the customer needs at a competitive cost.
Objective Quality
We reach a high level of quality of service through precise procedures.
Planning of services and identification of customer expectations
All necessary steps to perform the service with high quality standards
Efficient logistics and supply
Staff training
Specific operating instructions for our technical staff
The value of people
Penta Service gives absolute attention to work safety with measures of prevention and protection. We care about the well-being and protection of our employees. All of our employees are hired and managed by the company, which operates in full compliance with the national collective agreement and according to the contractual conditions stipulated with the customer.